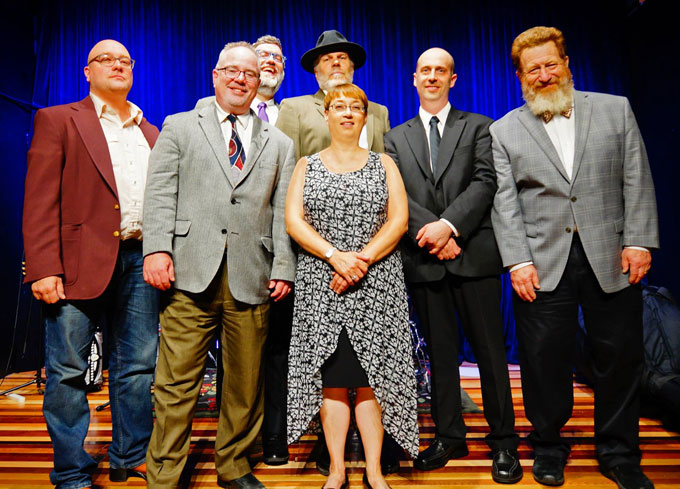 Heartland Klezmorim began their musical journey in 2006, performing old-time klezmer music. Since that time, their repertoire has expanded to performing music from the Yiddish theater, Yiddish/klezmer swing, and jazz interpretations of klezmer music. Whether it is a concert, dance, bar mitzvah, bat mitzvah, anniversary, Hanukkah event, simchat torah, or any party, Heartland Klezmorim will help make your event joyous and memorable.

Just how diverse is Heartland Klezmorim?
Between 2009 and 2015, Heartland Klezmorim was the pit band for the Little Darlins' Vaudeville Show, performing klezmer and old-time swing music accompanying jugglers, magicians, dancers, and singers. In 2016, 2017, and 2018, Heartland Klezmorim was asked to accompany silent films at the Capital City Film Festival. In 2014 & 2015, Heartland Klezmorim played klezmer music for traditional contra-dancing at the Wheatland Traditional Arts Weekend.
Besides performing at private events, Heartland Klezmorim has performed at a variety of venues & festivals.
Ten Pound Fiddle
Great Lakes Folk Festival
Wheatland Traditional Arts Weekend
Old Town Oktoberfest
The East Lansing Art Festival
The Ark
The East Lansing Summer Concert Series
Heartland Klezmorim has released two CD's.
If you have any questions about Heartland Klezmorim, please contact us. We would be happy to talk with about your event.
heartlandklezmorim@hotmail.com